Camille Calimlim Touton was confirmed by the United States Senate on November 4, 2021, as the 24th commissioner of the Bureau of Reclamation. Her experience includes serving as a professional staff member for the Senate Energy and Natural Resources Committee and the House Natural Resources Committee and as the deputy assistant secretary for water and science in the U.S. Department of the Interior during the Obama administration. She is only the second Senate-confirmed female commissioner in Reclamation's nearly- 120-year history and the first Filipino American confirmed by the Senate to lead a bureau in the Department of the Interior. One of Commissioner Touton's top priorities is implementing the Bipartisan Infrastructure Law, officially the Infrastructure Investment and Jobs Act, which invests $8.3 billion in drought and water resiliency, including funding for water efficiency and recycling programs, rural water projects, WaterSMART grants, and dam safety programs. In this interview, Commissioner Touton tells Irrigation Leader about this historic opportunity to improve infrastructure and create jobs throughout the American West. 
[siteorigin_widget class="SiteOrigin_Widget_Headline_Widget"][/siteorigin_widget]
Irrigation Leader: Please tell us about your background and the career path that led you to be the 24th commissioner of Reclamation. 
Commissioner Touton: I am a Nevadan. My family moved to Las Vegas, my adopted hometown, when my father was restationed to Nellis Air Force Base. As many people know, one of Las Vegas's claims to fame is that in its backyard is Lake Mead, which was created by Hoover Dam, built by Reclamation. Reclamation is part of the ethos of southern Nevada, and it influenced what I wanted to do in my career. I went to engineering school at the University of Nevada, Las Vegas, and I quickly realized that there was not only a technical side of water management, but a policy side as well. I took a 1-year break from traditional engineering to head to Washington, DC, and now that 1-year break has lasted 16 years. During that time, I've had tremendous opportunities to work with many of our constituencies across the West on laws that affect the management of water and that certainly affect Reclamation, whether they relate to title transfer, water recycling, or the Yakima Basin Integrated Plan. It's been a tremendous experience that has allowed me to be of service to my community even though I'm in DC. 
It has been just over 1 year since I joined the Biden- Harris administration, and I was sworn in by Secretary Deb Haaland on December 13, 2021. It's been a year of tremendous challenges. In addition to developing a pandemic-adaptive workplace, we have had to manage the worst drought on record for many of the basins across the West. I'm exceptionally proud of how Reclamation and our team have handled these challenges. We look forward to 2022 and our implementation of the Bipartisan Infrastructure Law. Personally, this has been a tremendous experience, partly because I'm a westerner. I've spent a lot of time in Washington, DC, but my work has always been about water in the West. It's an honor to have been nominated and confirmed and to lead this organization of amazing people. 
Irrigation Leader: What are your thoughts on the historical significance of your being the second female commissioner in Reclamation's history and the first Filipino American to lead a Department of the Interior bureau? 

Commissioner Touton: First, I want to recognize and thank Commissioner Brenda Burman for her historic role in being the first female commissioner and for recognizing that she wouldn't be the last. I am grateful for her leadership and hope that I can continue inspiring other women to take on leadership roles. This opportunity is a testament to the work that I've been able to do with our partners across the West. I'm exceptionally proud of this chance to lead. I also recognize that I want to the be only the second in a rich history of diverse leadership. I want to create opportunities for others. 
Irrigation Leader: What are your thoughts on the focus of the Bipartisan Infrastructure Law on improving critical infrastructure and supporting communities across the 17 western states? 
Commissioner Touton: The Bipartisan Infrastructure Law is a once-in-a-generation opportunity to invest in Reclamation, which serves as the water and power infrastructure for the West. The law looks at the core mission areas of aging infrastructure, dam safety, rural water, water recycling, desalination, and WaterSMART grants. Recognizing the extraordinary engineering legacy of the last 120 years, it provides Reclamation with a tool to look at how we are to be stewards for the next 120 years. I'm excited about that opportunity, and I'm grateful to Congress for its support of Reclamation. In January 2022, we released our spend plan, which demonstrates the activities we are looking to prioritize. We want to work with our constituency to move this forward and implement it in a way that is successful for everyone, especially for the people we serve out West. 
People talk about traditional infrastructure—concrete, pipe, and rebar on the ground. But this is also an investment in human capital—the 5,400 people who make up Reclamation. How do we create an environment in which the best engineers, scientists, administrative workers, technicians, mechanics, and accountants say, "Reclamation is doing pretty amazing things right now, and I want to work for it, too"? We have generational employees—people whose parents worked for us—and we want to continue to build on that legacy. 
Irrigation Leader: How much money does the Bipartisan Infrastructure Law allocate to advance Reclamation's mission? 
Commissioner Touton: It allocates $8.3 billion directly to Reclamation to deal with issues related to new storage, safety of dams, rural water, water recycling, and desalination, among other things. We will also have a portion of the $2.5 billion that's been allocated to Interior to complete authorized water rights settlements for tribal nations. Combined, that's close to a $10 billion investment in Reclamation.
Irrigation Leader: What are Reclamation's priorities for implementing the Bipartisan Infrastructure Law, and how are you determining which program areas will receive funding? 
Commissioner Touton: As soon as it was signed into law, we started reaching out to the people we work with. Within less than a month, we had our first stakeholder session. We wanted to hear from the people on the ground about what was important to them and to communicate to them how we're looking at this. We conducted three stakeholder sessions, which are recorded and are online on our website at www.usbr.gov/bil. The second thing we did was look internally at our capabilities. That $8.3 billion—$1.66 billion per year over 5 years—is a significant amount of money. Our focus for the fiscal year 2022 budget, which was released in January, is on programs for which we have existing processes in place. We invested in WaterSMART grants, water recycling, and rural water. As we move forward, we're working with our constituency and with Congress on how to implement some of the newer authorities we have—things related to aquatic ecosystems and how to use the new Aging Infrastructure Account. Those conversations will continue in earnest through the spring as we develop our plan for fiscal year 2023. 
The authorities and the funding we received allow us to deploy tools that make sense for areas that want to use them. Not every place wants to do water recycling, but there are places that do. Not every place needs to build new storage, but there are places that do. What this means for the future of the West is resiliency. Every drop of water we conserve is a drop of water that we can deliver. We are the largest water deliverer in the nation, and we take that mission seriously. Reclamation's infrastructure was primarily constructed in the early to mid- 20th century. As with all infrastructure, maintenance and investment is necessary to ensure that this infrastructure meets current and future expectations. These investments will make a significant dent in addressing the needs of aging infrastructure, and we look forward to working with our partners and with Congress to maintain and enhance our infrastructure fleet so that it's ready for the next 50 years and beyond. 
Irrigation Leader: How much money will be available for grants, and where can the public go for information?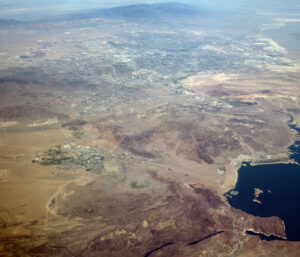 Commissioner Touton: We released funding announcements on January 14, inviting sponsors of water recycling and desalination projects to request funding available under the Bipartisan Infrastructure Law and regular appropriations. The law includes $550 million for Title XVI projects and $250 million for desalination projects over a 5-year period. Looking at Title XVI alone, the Bipartisan Infrastructure Law funding allocated under this year's spend plan ($245 million) plus the Water Infrastructure Improvements for the Nation (WIIN) Act funding already allocated to specific projects in fiscal year 2021 ($30 million) will result in $275 million in new funding for water recycling projects. Looking at storage, which is not a grant program but is certainly important, we invested $205 million of WIIN Act funds in fiscal year 2021 and have allocated $210 million to storage projects as part of the Bipartisan Infrastructure Law's fiscal year 2022 spend plan. Reclamation has committed to spend close to half a billion dollars on storage within the first year of the Biden-Harris administration. These are significant investments that will use all our tools to partner with water districts across the West to conserve and create water.
Irrigation Leader: How will Reclamation meet legislative guidance to concurrently submit spend plans with the 2023–2026 president's budget submission? 
Commissioner Touton: Fiscal year 2022 is currently being considered by Congress. We received the continuing resolution in December 2021, and we're currently awaiting congressional action. Reclamation is constantly working on our budget. Internally, we're already formulating fiscal year 2024, and we'll start in earnest on 2025 later this year. It's an opportunity for us to look at our investments as part of the Bipartisan Infrastructure Law as we formulate our annual budgets. 
Irrigation Leader: What is the biggest challenge for Reclamation in implementing the Bipartisan Infrastructure Law? 
Commissioner Touton: Our biggest challenges are also our biggest opportunities. One of the challenges posed by the Bipartisan Infrastructure Law is that it's an investment not just in Reclamation but in the entire country. We are all going after the same resources, whether they are human capital or materials. We're working internally and with the White House to better coordinate that across the federal government so that we're hiring efficiently and acquiring the materials that we need. It's all hands on deck across the federal government to ensure that we are not competing with but complementing each other. We're looking to hire human resources folks so that we can bring in more engineers, financial assistance specialists, construction experts, and folks on the ground to help us implement the law. It's an amazing opportunity for us. 
Irrigation Leader: Following the Colorado River Water Users Association conference in December, what should Colorado River water users and customers know about Reclamation's stewardship of the Colorado River and the strength of your longstanding partnerships? 
Commissioner Touton: This year marks the 100th anniversary of the signing of the Colorado River Compact in 1922. The message is the same now as it was then: We are your partners, and we will partner with anybody who is willing to partner with us. Thanks to the Bipartisan Infrastructure Law, we have the resources to back up that commitment. That has been demonstrated most recently by the $100 million federal commitment to the 500+ Plan in the Lower Colorado Region, which aims to add 500,000 acre-feet of additional water to Lake Mead in both 2022 and 2023. There's $300 million in the infrastructure law slated just for drought contingency planning, and we look forward to working with our partners and all stakeholders, as we have for the last 100 years. 
Irrigation Leader: What challenges do you see as you move into negotiating the post-2026 operational guidelines? 
Commissioner Touton: Hydrologically, 2021 was an exceptionally difficult year for the Colorado River and has posed significant challenges for management. Thirty-two percent of average runoff into Lake Powell equated to less than 7.5 million acre-feet. The basin has seen reduced runoff for over 20 years now. In 2022, we started the year with lower reservoir levels in Lake Powell and Lake Mead. While we are focused on addressing the near-term operational challenges, we are also continuing to think about the long term. The current operating guidelines for Lake Powell and Lake Mead expire in 2026, and we will soon be working to develop their successors. Confronting both the near-term and long-term challenges is something we are doing and intend to do with our partners, including states, tribes, and other interested stakeholders. 
Irrigation Leader: Is there anything you'd like to add? 
Commissioner Touton: With the current hydrology and the global pandemic, it's been a year of challenges, but it's been a tremendous honor to be a part of this organization and to represent the 5,400 employees that make up Reclamation. I am excited for the opportunity to continue to work on behalf of the Biden-Harris administration and the American people. I'm so grateful that I get to continue the work that I've started with many of our stakeholders across the West and to do more good things for everybody. 
Camille Calimlim Touton is the commissioner of the Bureau of Reclamation. For more about Reclamation, visit usbr.gov.