The North Side Canal Company supplies irrigation water to about 160,000 acres of farmland in southern Idaho. As an essential business, the company has had to find new ways to operate during the COVID‑19 pandemic. In this interview, North Side Manager Alan Hansten tells Irrigation Leader about the challenges the company has had to face and what it's had to change in order to continue operations. 
[siteorigin_widget class="SiteOrigin_Widget_Headline_Widget"][/siteorigin_widget]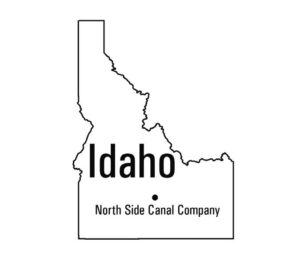 Irrigation Leader: Please tell us about yourself and about the North Side Canal Company. 
Alan Hansten: I've worked at the North Side Canal Company since February 2009 and took over as general manager in 2013. The North Side Canal Company supplies irrigation water to about 160,000 acres of farmland in southern Idaho, on the north side of the Snake River. Our organization has about 56 employees. We also have hydropower within our system and work with the State of Idaho on its program to replenish and restore the Eastern Snake Plain aquifer. 
Irrigation Leader: How has the COVID‑19 pandemic affected your operations? 
Alan Hansten: Our operations haven't been too severely affected. We're right in the middle of getting water started up, so we're obviously an essential business. We've got everybody on deck. We've closed the office to walk-in traffic and just have our office staff here, generally without any visitors. We've encouraged social distancing among all our employees and are trying to keep everybody to the 6‑foot rule. My front office staff actually like the idea of having the front door locked at this time of year, because this is the peak time when everybody comes in to pay their bills. My staff aren't interrupted all the time by having to help folks with their payments because our shareholders are dropping payments off in a dropbox, sending them by mail, or paying by credit card over the phone. Our crews come in in the morning and disperse fairly quickly. They've been taking a couple of rigs out to burn ditches instead of riding in pickups together. All our meetings with outside agencies and other partners are online or over the phone. 
Irrigation Leader: What is the most innovative thing that you've done to maintain your workflow? 
Alan Hansten: We had some things already in place. Last fall, we had an employee issue that led us to lock the back and front doors all the time and only allow people in on a case-by-case basis, so we had some practice with locking the doors and using the dropbox out front. I'm seeing a lot of people using Zoom and other web-based platforms to conduct their meetings and communicate. For my last board meeting, I sent an e-mail out rather than doing a conference call. When discussion and explanation was required, I just talked to the board members individually. This month, I'm going to do the same thing: try to get as much off of the plate as I can via e-mail and limiting the conference call to issues that need discussion and a decision. 
I've been watching and listening to see what other agencies and the Bureau of Reclamation are doing. Lorri Gray, Reclamation's Columbia–Pacific Northwest regional director, told us on a call that they had broken the operations staff that run the reservoirs into three different teams that rotate on a weekly basis. Each team works for 1 week and then has 2 weeks off. There's always a 2‑week gap between their time on. If someone on a particular team gets sick, that team can quarantine and won't spread the virus to others in their organization. 
Irrigation Leader: Do you expect any of the changes you have made to be retained after the pandemic is over? 
Alan Hansten: Personally, I like the online meetings. I think there's value in face-to-face meetings as well, but we don't need to have them as frequently as we have in the past. We can more efficiently use our time by using technology. The pandemic has pushed us to use existing technologies more—things we already had, but that we hadn't used as effectively as we could have. I hope that some of that remains. The front office staff also likes having the front door closed because it allows them to keep up with their routine tasks by decreasing the burden associated with helping people with their invoices and bills in a face-to-face conversation. It's more efficient and productive for them to have people either mail their checks in, call them in, or drop them in the dropbox. 
Irrigation Leader: Do you have any advice for other districts? 
Alan Hansten: When the pandemic was beginning, I visited with our safety director and told him that we needed to stay up to date on the communications from the Centers for Disease Control (CDC) and the governor's office, the precautions we were required to take, and the regulations from the Occupational Safety and Health Administration. I would advise others to stay informed about what is happening in their areas and to help stop the spread. As more knowledge is gained about COVID‑19, it is becoming clear that anyone can potentially suffer serious health problems or death. It's important that we work to stop the spread of the virus by following the recommendations of the CDC and others. It's definitely helped, especially here in Idaho. I think our numbers are looking pretty good. 
Alan Hansten is the general manager of North Side Canal Company. He can be contacted at awh@northsidecanal.com or (208) 324‑2319.