Quality products and exceptional customer service are equally important parts of building a successful company. Both elements must exist to build long-term, lasting relationships with customers and cement a company's reputation. HUESKER is a company that fully understands this concept, and it has strived to put that concept into practice since the company's establishment in the 19th century. Today, HUESKER provides its customers with high-quality water infrastructure products and customer service that is attentive, thorough, and customized to the customers' needs. HUESKER can help customers determine which product best suits them and show customers how to install or apply the product themselves. This commitment to service has helped establish HUESKER as one of the industry leaders for water infrastructure components. Roy McClinton is HUESKER's product manager for geocomposites in the United States. He sat down with Irrigation Leader's editor-in-chief, Kris Polly, to discuss the company's history; how its products help protect canals and other water systems; and how it goes above and beyond to serve its customers before, during, and after the sale.
[siteorigin_widget class="SiteOrigin_Widget_Headline_Widget"][/siteorigin_widget]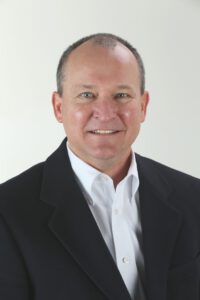 Kris Polly: Can you give us some background on HUESKER and its current operations?
Roy McClinton: HUESKER is a family-owned company that was established in 1861 in Gescher, Germany, and has been in the United States for 27 years. The company began making geotextiles in 1958, and today is one of the world leaders in geotextiles, geogrids, and high-strength woven materials.
We have offices and manufacturing facilities around the world, including a manufacturing plant outside of Charlotte, North Carolina, where the Canal3 product is made. Charlotte also hosts HUESKER's North American headquarters. Over the last 2 years, we have expanded and modernized that facility so we can manufacture more geogrids, high-strength woven products, and coating lines there. The facility grew from 55,000 to 150,000 square feet, almost tripling its size. Every seventh person at HUESKER is an engineer, which is advantageous given the technical nature of our products. We offer technical support, in-house engineering, and any other support our customers may require.
Kris Polly: How would you describe the Canal3 products?
Roy McClinton: Canal3 is a multilayer geosynthetic membrane composite designed for water containment applications. It acts as a liner to retain water inside canals or other waterways. Canal3 consists of top and bottom nonwoven layers with the membrane in between them. The product is flexible yet strong, and it is very resilient to environmental factors. It can be installed covered or uncovered and can also be placed under concrete or Shotcrete, if desired. The liner is rolled out and can then be either glued or wedge welded into place.
Wedge welding is primarily used in places where the subsurface below the Canal3 is smooth, and gluing is preferred on canals sitting atop rougher terrain. Gluing accounts for approximately 95 percent of our total projects, while the rest are wedge welded. Because the material is a composite with a nonwoven on top of and below a membrane, it has enhanced puncture protection as well as high interface friction that allows it to be placed on slopes. Canal3 also provides a surface for concrete or Shotcrete to adhere to. Testing done by the Bureau of Reclamation showed that if concrete or Shotcrete is poured onto our materials, it will have a 40–60 year lifespan. Over that time, the concrete may degrade, but the Canal3 will remain intact.
Kris Polly: What is wedge welding, and how does it work?
Roy McClinton: The process involves two pieces of material that are overlapped. We use a small, handheld machine that has a 2-inch steel wedge that engages the top and bottom materials, and then heats up the bottom nonwoven polymer layer of the top material and the top layer of the bottom piece. The two nonwoven layers become molten, and a set of rollers compresses the polymers together into one composite seam of material. We also have to provide an HDPE slip sheet underneath the seam area for the wedge welder wheels to travel on if there is soil beneath. A 24-inch-wide HDPE piece is cut that will stretch from one side of the canal to the other, a rope is tied to one end, and the sheet is placed underneath the seam that will be created by the wedge welder. After the seam is created, the sheet is pulled away by the rope. The whole process is then repeated for the other seams as necessary. It may sound like a complicated process, but it is state of the art in the industry.
Kris Polly: What can you tell us about the training you provide that allows noncontractors to install your products independently?
Roy McClinton: Our product managers conduct webinars throughout the year on all our products. We also offer in-house engineering to help engineers with design work, and we can provide our end-users with in-field technical support whenever it is needed. Our engineering staff in Germany can also provide assistance if necessary. We pride ourselves on service and on-time delivery, and we stand behind our products every step of the way. Customers can be guaranteed that the product they receive will be the one they ordered and that it will be in perfect condition. If it is not perfect, we will replace it at no cost to the customer. Many of our customers remain exclusively loyal to us because of the service and support we provide, which is one of the foundations of our company. We also offer customized products and can work with an engineer to tailor our products to the customer's needs.
Thinking outside the box is another hallmark of HUESKER and is something we pride ourselves on. Our research and development department does a lot of testing and coordination with customers to come up with the unique solutions they need. We consider it an important factor that we produce the product in the United States: The engineering and support staff is based here, and we are available whenever needed to support the owner, his consultant, and finally the installer—to provide the best final result possible.
"Many of our customers remain exclusively loyal to us because of the service and support we provide, which is one of the foundations of our company."
—ROY MCCLINTON
Kris Polly: Does HUESKER's onsite training include going to the location to demonstrate how to roll out and glue or wedge weld the system components together?
Roy McClinton: Yes, it does. For example, we had a project in Mexicali that involved lining the April 4th Canal. The Mexican water agency CONAGUA designed the canal and had the option of either seam gluing the material or using wedge welders. They decided to use the wedge welders, but the onsite contractors had no experience with them. I contacted Demtech, who makes wedge welders, and they provided an onsite technician who traveled from Mexico City and provided assistance for 3 days. He trained the construction workers on how to properly wedge weld and seam our material. We provided the technical support on how to lay out and install the material, while Demtech brought in the experts to teach the workers how to wedge weld. If a customer chooses to glue the Canal3 components together, we can go out and train contractors on how to operate the equipment, as well as provide onsite support. We remain at the project site as long as necessary, until the contractors are proficient and can handle the job on their own. We will also take technical service phone calls from irrigation districts or contractors out in the field who may have installation questions.
Kris Polly: How resistant are your materials to varying weather and temperature conditions?
Roy McClinton: We have projects in a variety of areas, including Canada. The biggest limitation in cold weather is the seaming, which is true of virtually all membrane-type products. We recommend that customers not attempt to seam in temperatures that are below 32 degrees Fahrenheit, and that customers bring in supplemental heat sources if they have to seam in cold conditions. The material itself is not adversely affected by extreme cold. Heat can cause some wrinkling if the material is exposed, but not if it is covered. We recommend that customers in high ultraviolet areas like Arizona or Texas cover the material with soil, concrete, or Shotcrete to avoid UV degradation.
Kris Polly: What is the most important thing that irrigation district managers considering upgrades on their canals should know about HUESKER products and services?
Roy McClinton: One of the biggest advantages of Canal3 is that it eliminates seepage, which can help save irrigation districts a lot of money over time. By preventing water from seeping out of the canal, districts can deliver more water to their end users, and the money saved by conserving that water pays for the cost of the products. Canal3 represents a great opportunity for irrigation districts to increase their water efficiency, reduce their costs, improve the longevity of their infrastructure, and provide better service to their customers.